Our suggestions for a trip off the beaten tracks
come and enjoy the genuine unusual Italian Country


Ancient Villages

We think that you can lose yourself in a destination, not only visit it!


Food, taste & Do

To truly experience Italy don't travel like a tourist, act like a local.
OUR SUGGESTIONS FOR A TRIP OFF THE BEATEN TRACKS
COME AND ENJOY THE GENUINE UNUSUAL ITALIAN COUNTRY!
Since centuries Italy is every traveller's favourite destination, an extraordinary feast of heart-thumping, soul-stirring art, food and landscapes: cultural and historical cities like Rome Florence or Venice are breathtaking locations as much as every single tiny village, and each mountain top is rivalled by few and coveted by millions.
Come and listen to the stories told by the ancient walls, the tasty wines and the aging cheese.
Experience the Italian fashion and style and spoil yourself driving a roaring Ferrari.
What Outlandish Italy offers you:
• Off-the-beaten-track travels to unusual destinations
• An out-of-ordinary discovery of real Italy
• Tailor-made trips coupled with high-level professionalism
• A wide range of unique proposals
• A brand new glimpse on Italian cities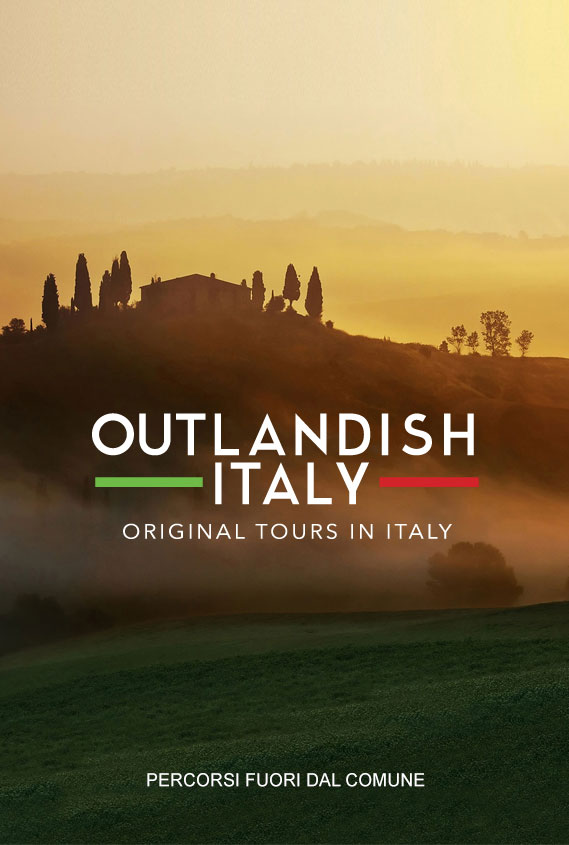 Customised Travels
We offers customised travels, high personalized tours out of the ordinary, to make you to discover an authentic and original Italy.
Art, History, Food and motors
As well as the most beautiful Italian cities of art, every region of Italy has a story to tell: an ancient village, a good wine or a typical cheese, but also fashion and the world of motors.
COOK and TASTE
With us you can learn how to make some of the most famous typical Italian dishes, COOK them and TASTE them with the owner of a restaurant.